On Sale
Round Cluster Add-on For Black Gold Hoops
Free Delivery within SG & MY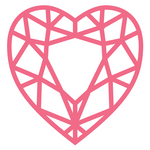 Quality Guaranteed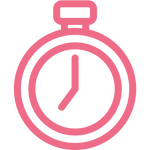 Receive in stock items in 3-7 days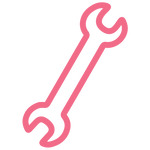 Made to order items ready in 3-4 weeks
description & specifications
A woman's freedom to choose. That's the beauty of our ByCanary X Yiulin collection. The modular design ethos of our first designer collaboration is inspired by entrepreneur-and-mother Yiu Lin's own style and lifestyle — it is an ode to the modern woman who buys her own diamonds and wears them as an expression of who she chooses to be in any occasion.
Hoop earrings are jewellery-box staples. In this collection, we have given them a luxurious twist with four diamond options — emerald shaped with a total of 62 diamonds (0.82 carats), round with 56 diamonds (1.36 carats), pear shaped with 58 diamonds (1.33 carats) and asscher with 66 diamonds (0.90 carats).
Attachments may be purchased separately.
18k Black Gold
Cluster and Round Diamonds
Total weight: 56 Diamonds 1.36ct (All diamonds range from DEF color and VS2 and above)
Made in Singapore
Item Code: (Stud) DAEA00002452
Lead Time & Shipping
In stock items: 3-7 Days.

Made to order items: 3-4 weeks. Crafting takes three weeks to a month of lead-time. Upon completion we will proceed to ship your order. 

Delivery time for Singapore/Malaysia is 1-3 days & Worldwide is 3-6 days after shipping, unless deviating information about the delivery time is made. Free shipping for Singapore/Malaysia orders and a small 20SGD delivery fee for worldwide orders.
Returns & More Information
For more information about our shipping, returns & tax,
please read our FAQ & Terms of Use.
OUR GOLD STANDARD
Choice is a luxury we want you to have. The promise of designing each piece of jewellery with you in mind keeps us focused on maintaining the delicate balance between quality and accessibility. In addition to 18K gold, we will have two more types of gold options, 14K and Vermeil available on selected collections. In case you're wondering, here is an overview of what you're buying.

VERMEIL
Most Affordable option. Better choice over gold plated jewellery for sensitive skin. Minimum requirement for Vermeil requires 10K gold coated over silver to a thickness of 1.5 microns. Our Vermeil pieces are coated with 18K gold over 2.5 microns to ensure durability and shine.
14K SOLID GOLD
Mid Value option. 14K gold (58.3% Gold mixed with alloys) is the perfect balance of affordability and quality. More resistant to everyday wear and tear. Recommended for sensitive skin.
18K SOLID GOLD
High Value option. Closest to 100% gold while maintaining strength, resilience and shine. Least likely to cause any skin allergy. While pure gold is too soft for fine jewellery, 18K gold (75% Gold mixed with alloys) is the perfect option, striking the balance between the warm yellow shine of pure gold and longevity.
*We only use 14K or 18K solid gold and a base of sterling silver for our vermeil pieces.

All diamonds range from DEF color and VS2 and above

18K Black Gold

Supports a charity foundation