On Sale
Helios By Nixalina | White/Yellow Gold Pendant & Chain with Diamonds
Free Delivery within SG & MY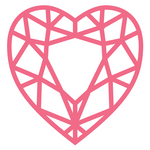 Quality Guaranteed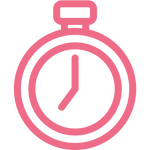 Receive in stock items in 3-7 days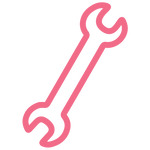 Made to order items ready in 3-4 weeks
description & specifications
Our designer collaboration inspired by Nixalina, the founder of fashion and lifestyle blog, Sex And Singapore City. The idea that a woman carries her own destiny. There is no one way to define a woman. She may be as radiant and pure as Apollo the sun god, or as strong and as wise as Athena the goddess of wisdom. She decides who she is, she manifests that, and so we created pieces that can be mixed and matched to be who you are, to be versatile enough to be worn in different ways suited for your style and current mood. Pieces that are perfect for every aspect of you.
Helios pendant is inspired by the Sun God, Apollo. Wear that with pride as a constant reminder to yourself, and as a way to shine brighter. Made in 2 tones of 18K gold. This set includes Kyros 18K Yellow Gold Chain With Diamonds, a stable piece for layering your necklaces.
Each sale from the collection supports the Animal Lovers League (ALL) . A registered charity and home to over 500 dogs and cats, and the animals under their care consist of vagrant strays, abandoned, traumatised, abused and rescued animals.
Helios 18K White/Yellow Pendant:
2 tones of 18k Gold 

White/Yellow totaling 5.39g

Made in Singapore
Design Code:

DAPE00001000
Kyros 18K Yellow Gold Chain With Diamonds:
18K Yellow Gold chain

4 pieces Round Diamonds totaling to 0.23ct
All diamonds range from DEF color and VS2 and above

18" Adjustable chain

Made in Singapore
Design Code:

DANE00000618
Lead Time & Shipping
In stock items: 3-7 Days.

Made to order items: 3-4 weeks. Crafting takes three weeks to a month of lead-time. Upon completion we will proceed to ship your order. 

Delivery time for Singapore/Malaysia is 1-3 days & Worldwide is 3-6 days after shipping, unless deviating information about the delivery time is made. Free shipping for Singapore/Malaysia orders and a small 20SGD delivery fee for worldwide orders.
Returns & More Information
For more information about our shipping, returns & tax,
please read our FAQ & Terms of Use.
OUR GOLD STANDARD
Choice is a luxury we want you to have. The promise of designing each piece of jewellery with you in mind keeps us focused on maintaining the delicate balance between quality and accessibility. In addition to 18K gold, we will have two more types of gold options, 14K and Vermeil available on selected collections. In case you're wondering, here is an overview of what you're buying.

VERMEIL
Most Affordable option. Better choice over gold plated jewellery for sensitive skin. Minimum requirement for Vermeil requires 10K gold coated over silver to a thickness of 1.5 microns. Our Vermeil pieces are coated with 18K gold over 2.5 microns to ensure durability and shine.
14K SOLID GOLD
Mid Value option. 14K gold (58.3% Gold mixed with alloys) is the perfect balance of affordability and quality. More resistant to everyday wear and tear. Recommended for sensitive skin.
18K SOLID GOLD
High Value option. Closest to 100% gold while maintaining strength, resilience and shine. Least likely to cause any skin allergy. While pure gold is too soft for fine jewellery, 18K gold (75% Gold mixed with alloys) is the perfect option, striking the balance between the warm yellow shine of pure gold and longevity.
*We only use 14K or 18K solid gold and a base of sterling silver for our vermeil pieces.

All diamonds range from DEF color and VS2 and above

Quality Assured

18K Yellow Gold

Supports a charity foundation